The Revolver Auto Band-It will quickly, securely, and economically unitize your products in seconds. You select the number of wraps per band or continuous wrapping for full film coverage on your product.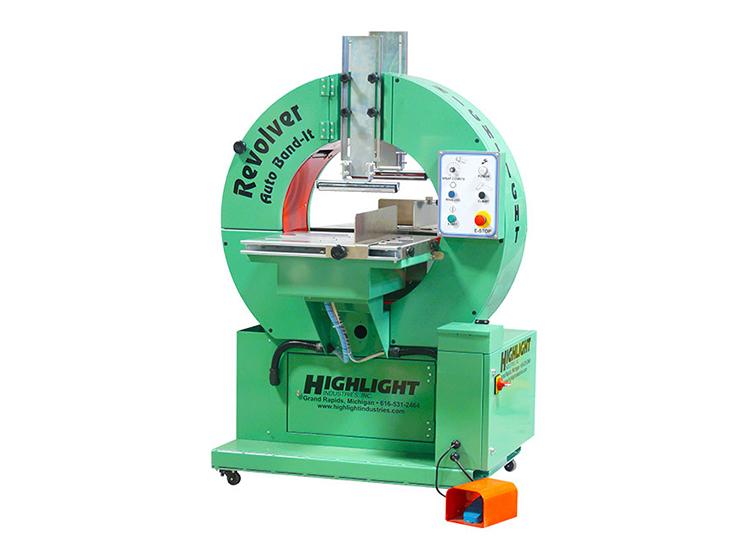 The Film is heat sealed at the end of the wrapping process for extra security. The film's stretch level is fully adjustable to match your specific load-holding requirements.
Highlight can custom design an Auto Band-It to fit your unique packaging needs. Your system can be integrated with conveyors or other equipment to maximize your productivity.
Easy to use controls, reliable and expandable state-of-the-art components, and quick access for changing film rolls or adjusting film stretch are just a few reasons the Highlight Revolver Auto Band-It is the right choice for your needs!
Features
Manually positioned front & rear platens
Adjustable/removable side & rear guides, & backstop
Casters & adjustable lock-down feet provide portability and stability
Quick change for 3 or 5 inch rolls
Easy-to-use controls & PLC
Industries
Alcohol & Spirits
Bakery
Beverage
Cannabis
CBD
Chemicals
Cleaning Products